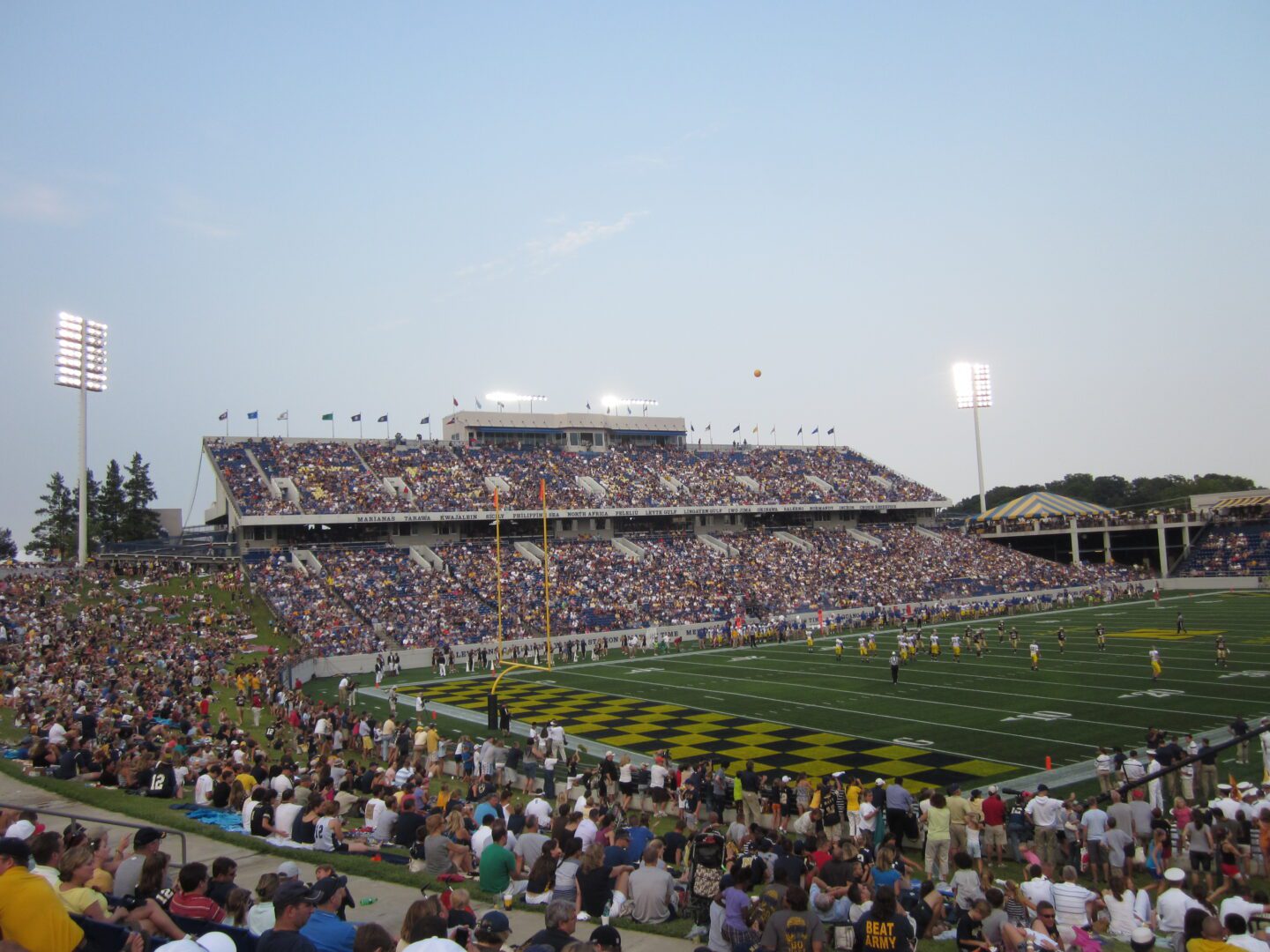 Every football Saturday at Navy is like the greatest 4th of July parade you have ever attended…at least during pregame anyway. Led by bagpipes and followed by the cheer squad, the Navy football team receives a warm welcome as they arrive to the stadium two hours prior to kickoff. Donning their all white uniforms, you are automatically struck with the reminder that Navy, like Air Force and Army, are unlike any other teams in sports. Their devotion to team and school goes well beyond the football field and community. The battles these players face on the gridiron are symbolic of the service and dedication they give to our country.
Continue reading "NAVY – NAVY MARINE CORPS MEMORIAL STADIUM"

The stifling heat and humidity followed us from Wisconsin as we arrived in Annapolis for Navy's sold out home opener against Delaware. At quick glance, the uniforms would suggest that you were watching Michigan at Notre Dame. But, alas, it was the Midshipmen and the Blue Hens…perhaps not a marquis matchup, but certainly not short in action.